How We Think,
Create & Iterate.
How We Think,
Create & Iterate.
A customer-focused, agile approach accelerates product launch, giving you a competitive edge in the market.
Need Help with Software Development?
Discover & Define
By employing Design Thinking, we deeply connect with and comprehend your target audience, delving into mobile requirements, challenges, customers, and desired technology.
Design
Our Agile Development methodology, based on Scrum, ensures a dynamic, iterative process for measuring, testing, and scaling your mobile app to achieve business objectives.
Deliver
Our DevOps culture adds value to your mobile app development from launch to ongoing growth, delivering continuous innovation, rapid delivery, and profitable ROI opportunities.
It Starts with Your Users. (Spoiler Alert: It Ends There, Too.)
Our co-creation process begins with an engaging and dynamic Ideation Workshop, where we thoroughly explore your business, customers, and technology. Through the power of Design Thinking, we foster empathy and gain deep insights into your core audience.
Our team of skilled designers and developers utilize these valuable insights to conceptualize and design user-centric solutions. Collaborating closely with you, we prioritize and craft wireframes, architecture, interfaces, and/or prototypes that make a significant impact on your brand or business.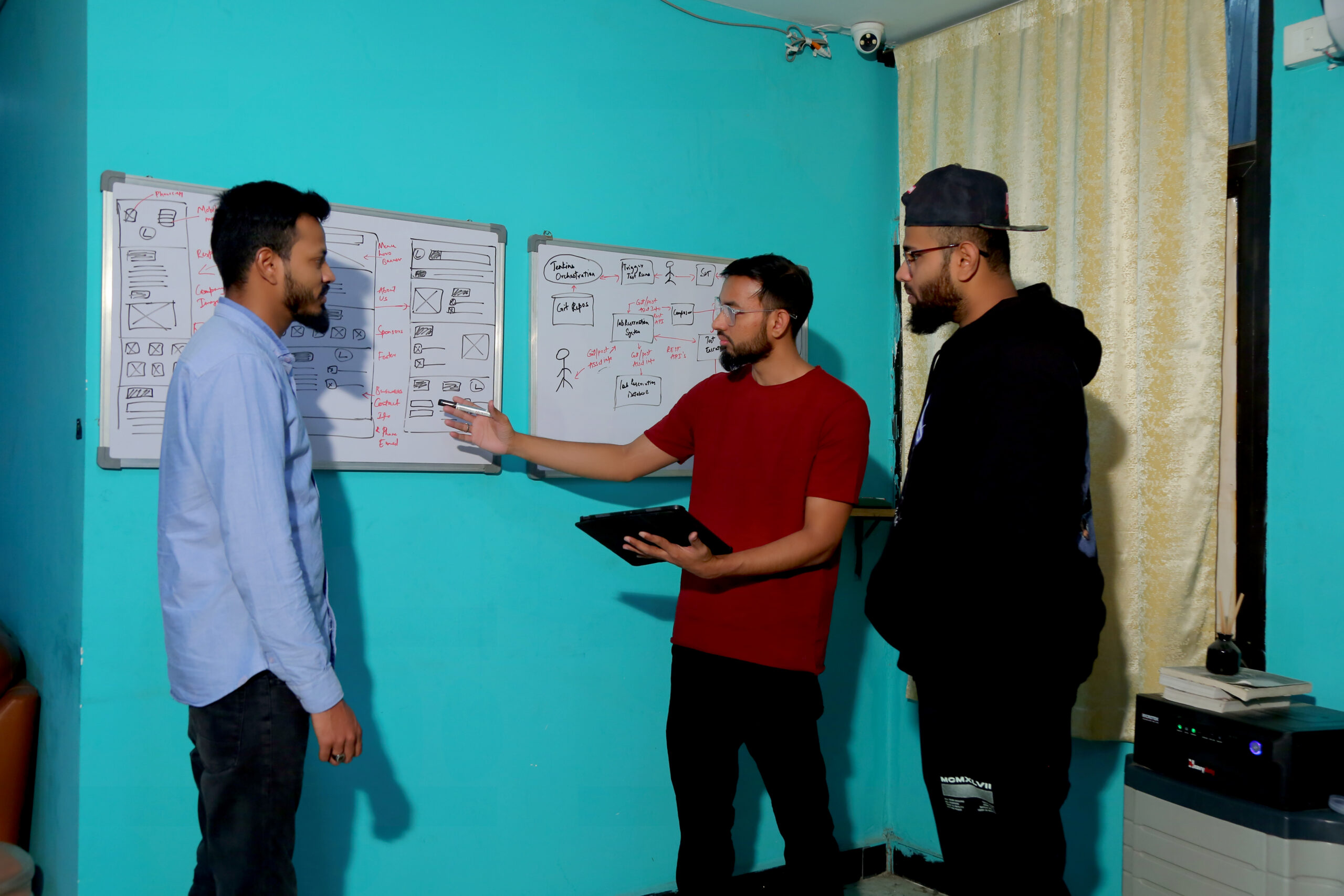 From feasible choices to the best possible solution.
Our proven and continuously improving Agile Development methodology, based on Scrum, enables a dynamic iterative process. This empowers us to measure, test, and scale your solution across various markets and channels, propelling your business forward
For enthusiasts of agility, our process unfolds as follows:
Build, Test, Release, Repeat
Our DevOps-defined culture fosters seamless collaboration and rock-solid trust between our operations and development teams, enabling faster, automated, and highly reliable software releases.
Experience the benefits of continuous delivery, constant innovation, and expanded opportunities for improved ROI and business growth.