Handling End-to-End Design for a Platform that Connects Brands with Influencers
Handling End-to-End Design for a Platform that Connects Brands with Influencers
Media, Publishing & Entertainment
Intelligent Recommendations
Comprehensive Admin Tools
AWS transcode

OPlayer

Prediction IO

Angular JS

JAVA

Play framework 2.3

Scala 2.11

Netty
Reactive mongo extension 0.10.2
Soaq, a tech startup from Montreal, set out to solve one of the biggest challenges that large organizations face: employees gloss over memos, ignore video training, and generally fail to engage internal corporate communications.
Getting thousands of employees on the same page is a bit like herding cats, but Soaq CEO Daniel Wolfe believed things could be different. He and his fellow co-founders were convinced that an intelligent video platform with the right features could make content "sticky," boost employee engagement, and align entire organizations.
The Challenge: Making the Vision a Reality
Daniel and his team are "idea" people. It was 2015, and they were witnessing the rising popularity of YouTube, Vimeo, and Snapchat.
They knew video could revolutionize corporate communications, but only if the platform were uniquely designed for the demands of big business, with features like:
Soaq had the vision, but they needed a technical partner to build the platform. Enter Net Solutions.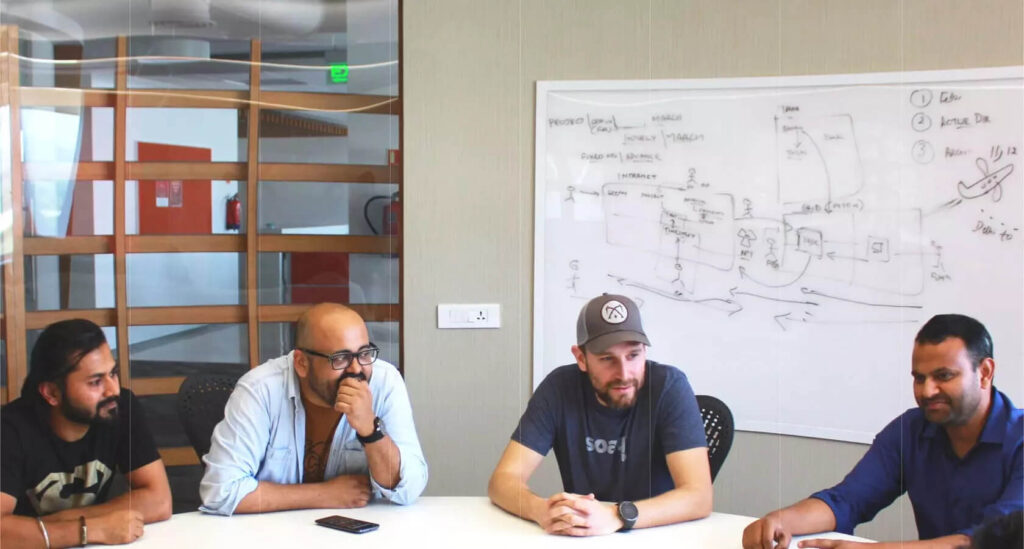 Could Net Solutions Build Soaq's Flagship Product… from Another Continent?
Daniel and his team came to Net Solutions because they needed technical partners who could work side-by-side with them brainstorming, planning, and implementing elegant solutions for the innovative features they dreamed up. They also needed a partner with the capacity to scale up resources as their business grew and market expectations evolved.
One concern Daniel had was whether they could work efficiently and effectively with a team on the opposite side of the world, but those fears quickly evaporated.
Despite the time differences between Net Solutions' offices in India and our offices in Montreal, they still were able to accommodate us by working closer to our hours and ensuring the communication channels were going to be open for us.


Two Phases for Building an Intelligent, Flexible Platform from the Ground up
The architects, designers, and engineers at Net Solutions understood that, in order to build a platform that "sticks"—one that people use, love, and recommend—they couldn't start blindly coding. Instead, they took a systematic approach toward building a product that Soaq's customers would come to love.
Net Solutions assigned a Business Analyst (BA), a User Experience (UX) Analyst, and a Technical Architect (TA) who each worked with Soaq to clearly identify and document the scope of the project. Deliverables included the following: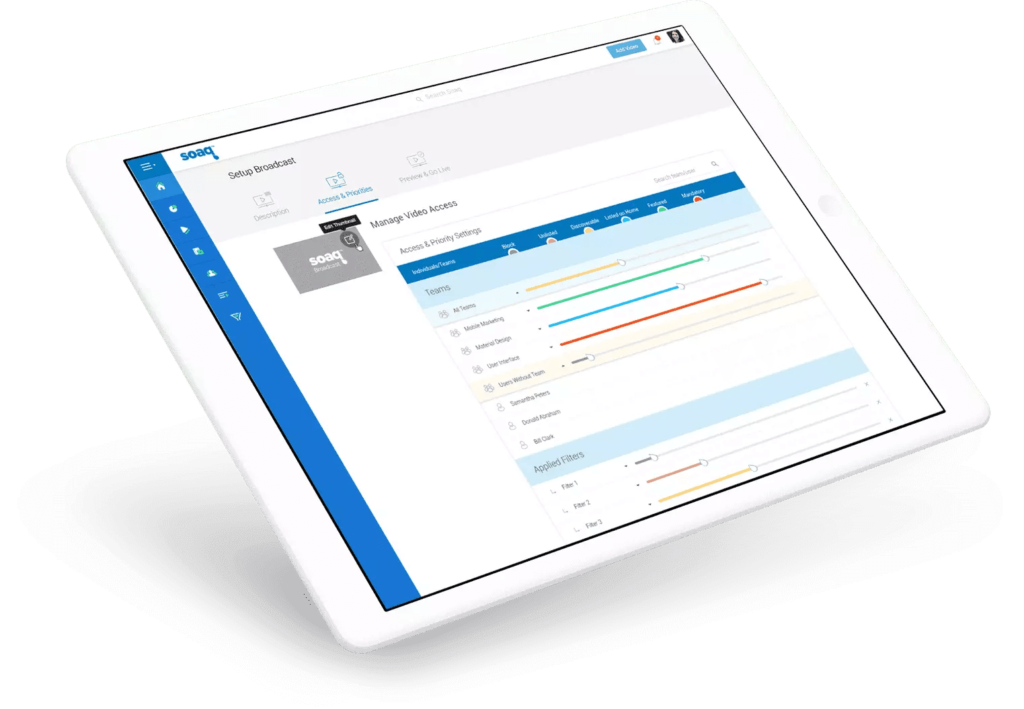 The result: An innovative Product that Companies Love
Soaq's collaboration with Net Solutions resulted in the world's first intelligent, widely-adopted enterprise video solution, which made Gartner's 2018 List of Cool Vendors in Content Services.
Soaq's Video Player Features...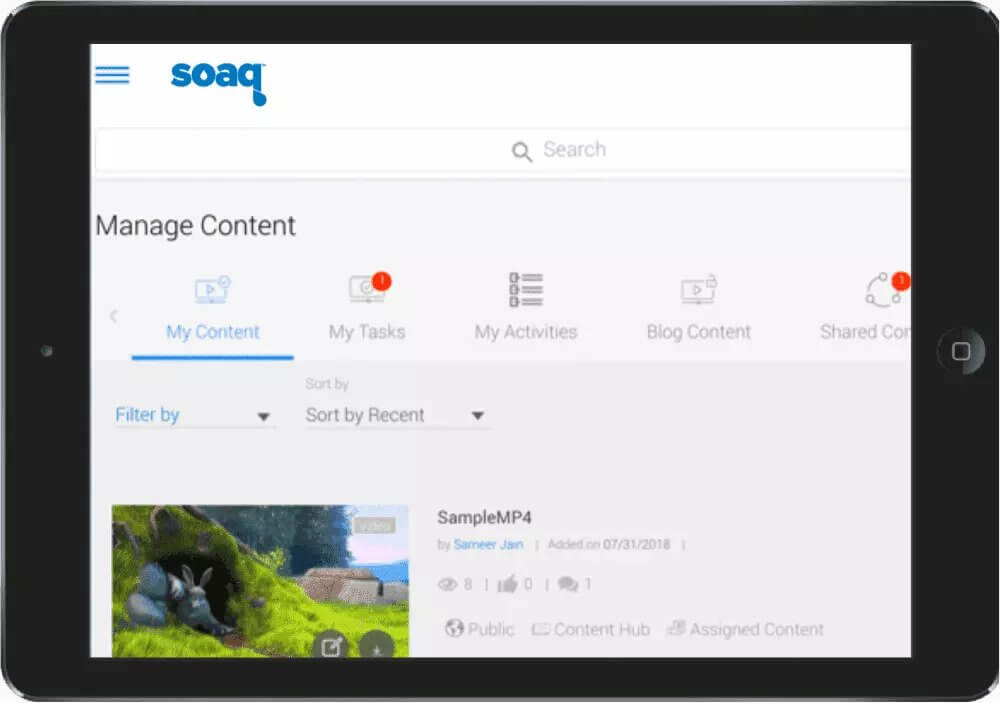 Soaq: An Ever-evolving Product
Over the years, Net Solutions has continued to improve Soaq's product based on end-user feedback to include features such as
Working with Net Solutions for the past 5 years has reinforced our decision to not only outsource some of our software development but also to continue working with them as our partner. I recommend Net Solutions without hesitation to any team who is looking to scale their team & increase technical capabilities.


Looking to Build Your Own Video Platform? Get Started Today.
Our video platform evaluator will help you determine your next steps based on your specific needs. It only takes a few minutes!